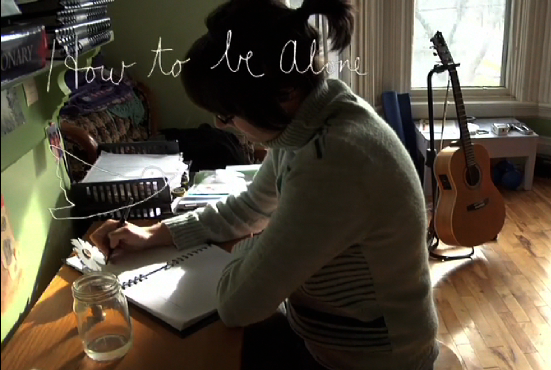 Gay Mormon Boy said

: [My colleague] is a single man in his fifties living in Utah. When he goes to a restaurant alone, people assume he's waiting for a party and don't seat him. They also say, "It's so sad" that he doesn't have anyone. (...) He believes that women in Utah have more body issues than elsewhere due to the unreasonable to marry at an early age. If one isn't married, the reasons are tied to physical appearance because they are confident in their spiritual selves and not encouraged to develop in other areas as men are.
I've been thinking lately about the societal prejudice against being "alone" (alone, not "lonely"). In this context, I am going to refer to alone as synonymous with
single
, which I define as
not being in a committed relationship
(or in a Mormon context, not being married).
I recently traveled to DC alone. I had no real plans, other than to spend time alone at a B&B and have dinner in town, maybe read some books and take a hot bath. When compared with how I had spent the previous 5 days caring for my sick son, the quiet alone time was desperately desired. Still, there are some activities that are inherently social, and are inherently awkward to do alone. I tried to savor eating out that night, but it was weird to be placed next to a large family with three kids of their own. I felt uncomfortable ordering a beer, wondering whether it was a faux pas to drink alone in public.
I had a family friend once remark to me,
I went to the movie theater alone once. It was during one of the lonely periods of my life.
Personally, I don't find much discomfort in going to the movies alone, although I do agree that it is generally considered a pack activity. Even attending church alone can be uncomfortable, particularly in family-dense congregations (e.g., Mormon family wards).
Women are mourned as being "off the marriage mart" long before men are so labeled. Phrases like "old maid" and "spinster" make me think of a smelly gray-haired great-aunts with loads of cats and chin hair. In contrast, "confirmed bachelor" makes me think of a 48-year-old man living it up and being a slob. None of these are good images, but the labels for unmarried women seem much "lonelier" than those for men. However, the stereotypes against unmarried men aren't kind, either. At least unmarried women generally get the benefit of the doubt that they aren't pedophiles!
It is particularly difficult to be unmarried and a member of a community that values young marriage and absolute celibacy until marriage. I use unmarried individuals within the LDS Church as my example here; however, it should be noted that my comments would apply equally well to many conservative religious communities. Such individuals have the double whammy of being discriminated against by both society at large and their own community.
Halted in her progression, a single Mormon can't move forward without a spouse. An LDS girl views her entire life through the lens of future marriage; the emphasis is always on looking towards the temple, thinking about their future eternal companion, etc. The emphasis is never on self-fulfillment or determining God's specific plan for your life. Your life plan is already determined - the most important, noble, and fulfilling ideal is to be married in the temple and raise up righteous seed to the Lord. You will be a wife and you will be a mother; everything else is secondary.
You might ask, Why does it matter is marriage is the goal, rather than schooling or career or personal fulfillment? I've known too many women, myself included, who have considered career and other life decisions primarily in light of how those decisions would affect their marriageability. An unmarried friend made the choice to forgo on her life-long dream of being a veterinarian, based on the fear that it would negatively affect her marriage chances. She already considered herself "old" (at 26) and feared that it would be "too hard to find a man who was willing to be saddled with her vet school debt" once she had children.
The "one career fits all" approach to life hurts women who never marry or conceive.
I
t also places an impenetrable barrier in the way of those who
don't want
to marry or have children
, who know they wouldn't be good at parenthood, or who simply have other primary goals and ambitions in mind.
More importantly, making marriage the be-all-and-end-all places the entire onus for one's sense of personal fulfillment on
someone else's agency
. Instead of teaching women that they need a man to be complete, why are we not teaching individuals that they alone have power over their own sense of self fulfillment? Men and woman both can be fulfilled without the approval of anyone else, male or female. Both men and women can be unhappy and unfulfilled even with a spouse or life partner.
And we wonder why Utah is the most depressed state in America.
Of course, most people want to be understood, to be loved, to have sexual fulfillment in their lives. But
discriminating
against the single state only makes those who are single feel misunderstood, unloved, and sexually unfulfilled. No one likes being the object of scorn or sympathy.
I
read a quote
recently on a feminist blog, which stated:
It is my strong belief that the sexes are equal as human beings, not complementary as male and female, not somehow two halves of a whole, but autonomous and complete, just as we are. Notions of superior and inferior have no place in my world-view of humankind, whether the supposed superiority is purported to be due to sex, ethnicity, or any other point of difference.
How different the world would be if we viewed women and men as whole and complete in and of themselves,
rather than as missing a piece
!