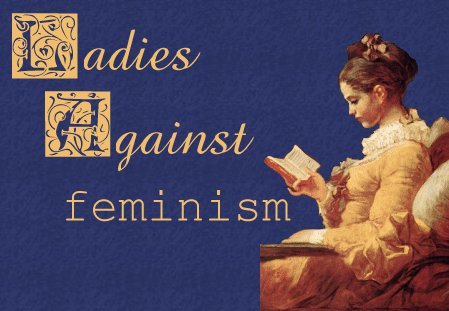 One of my long-standing "goals" is to become better read in terms of feminist literature and theory. The goal burgeoned in response to an annoyance: When I was active in Mormonism and actively commenting on Mormon feminist blogs, I frequently felt that "feminism" was being redefined and twisted to fit into the Mormon true-believing paradigm. The fit always seemed contrived to me. It just seemed strange that anyone who would happily submit themselves to a unapologetically patriarchial society could, at the same time, say they were feminist. Furthermore, whenever I asked for suggestions for reading material in feminism, the books recommended were always on
Mormon
feminism. And while I enjoyed reading
Women and Authority: Re-emerging Mormon Feminism

by Maxine Hanks
and relished posts at
The Exponent
, I felt like I was missing the big picture.
Enter the
Year of Feminist Classics blog
.
Four book bloggers started the site as a way to jump-start conversation about classic literature in feminism. While their finalized list didn't include Friedan's
The Feminine Mystique
, a host of other Western-based feminist classics are being studied (many of which are available free of charge at
Project Gutenburg
):
January

A Vindication of the Rights of Women
by Mary Wollstonecraft
So Long a Letter
by Mariama Ba

February
The Subjection of Women
by John Stuart Mill and Harriet Taylor Mill

March
A Doll's House
by Henrik Ibsen

April

Herland
by Charlotte Perkins Gilman

May
A Room of One's Own
by Virginia Woolf

June
God Dies by the Nile
by Nawal Saadawi

July
The Second Sex
by Simone de Beauvoir - Iris

August
The Woman Warrior
by Maxine Hong Kingston

September
The Beauty Myth
by Naomi Wolf

October

Ain't I a Woman?
by Bell Hooks
Third World Women and the Politics of Feminism Anthology

November
Gender Trouble
by Judith Butler

December

Sister Outsider
by Audre Lorde
I'll be reading the books for January once my Kindle arrives. I'll be posting my thoughts here, and participating in the discussion at the Year of Feminist Classics site as time permits. In addition, I've also subscribed to
Ms.
and
Bitch
magazines this year, which should make for some interesting (non-Mormon) thought-provoking feminist reading.